53 Inventive iOS & Android Mobile App Ideas
Given below are 53 inventive ideas for iOS & Android mobile apps for initiating development process straight away.
These ideas are simple, easy and reason of convenience to its users. Mtoag is a leading mobile app development company who can help you to transform your mobile app dreams into reality.
1. Grocery Shopping App
Grocery Shopping lists and store recommendations based on budget, location, history of purchases
2. Mood Monitoring App
Evaluate your mood swings and determine patterns that give you joy or stress and avoid the pain patterns for a healthy and happy you.
3. Social Networking App for Single Parents
Share your interests, experiences, thoughts and emotions with likeminded single parents for future associations. The app can match single parents according to location, interest, age and number of kids, etc.
4. Brand Identifier App
Identify specific brands by scanning the logo/tag and get information and updates on clothing and manufacturer.
5. Augmented Reality School App
Empower students to learn tough subjects such as Physics, Chemistry or Biology through AR enabled visualization app for schools.
6. Presentation App
Now illustrate project or product presentations of your 3D models through your iOS or Android smartphones anywhere you like.
7. Catering Service App
Customers can place their food order in advance from the online menu before reaching the restaurant or hotel for takeaway. The app also informs the delivery time to avoid waiting and delays.
8. Celebrity Identification App
Sometimes we experience a sudden loss of memory while seeing an actor in a movie and cannot place his/her name. Click the photo through the app and get all the required information.
9. Other Recognition & Identification App
This app can identify songs, celebrities, images, jewelry, antiques, movies, etc. from the internet.
10. Virtual Shopping App
Feed your shopping list in this app and get information on best rates and availability of items in specific stores.
11. Contractor Finder App
Find contractors for any scope of work to be carried out. Compare prices, read reviews, see ratings, availability and location.
12. Note Sharing App
Never miss out on notes of important lectures, seminars, conferences, meetings or classroom sessions by uploading to this Note Sharing app.
13. Parking Spot Locator App
This app will help find vacant and paid parking slots by using GPS, location, CCTV, parking info in real-time.
14. Voice-activated Mobile Phone Locator App
Its normal to place your phone someplace in a hurry and forget where you kept it. This voice activated mobile app turns on and beeps when you utter the code word.
15. Social Attachment App
This app helps you to socialize and make new friends in your area having identical interests. Just feed in your choices of sports, movies, shopping, adventure, games, books, etc. and swipe to locate people near you.
16. Table Booking App
Reserve your table and seating at the restaurant of your choice with this app. See the floor plan, seat availability and placing at the time of booking itself.
17. Lost & Found App
In case you lose some important items such as house keys, briefcase, wallet etc. this app can help get it back. Finders can upload the found item with specific location on the app to enable the right owner to find it.
18. Gift Delivery App
Users can surprise their friends, relatives, colleagues with gifts selected from local stores with doorstep delivery by delivery personnel. Business stores can utilize this app for generating sales revenues.
19. Local Party and Event Finder App
This app provides detailed information on popular events and parties hosted in your city. One stop location to remain updated instead of going through newspapers, social columns or social media sites like Facebook, etc.
20. Social Wine & Dine App
Socializing has a new associate – the Social Wine & Dine app that connects people with likeminded interests and tastes. Start conversation on your choice of food and drink and meet people and build up your social circle.
21. Expiration Date Tracking App
Good health is a boon and it all matters because of the food we intake is safe or not to eat. This app points out which of your food stock is nearing expiry or whether it has reached its expiration date.
22. Travel App
Get customer reviews, experiences and suggestions of attractions of locales that you are visiting, different cuisines to savour and interesting activities. Authentic data can be obtained from popular travel sites such as TripAdvisor, Expedia, Trivago, etc.
23. Reverse Travel App
Travelers having health related problems such as allergies, diet intolerance, weather suitability, etc. can list their preferences on this app. The app would advise users on the best locations suitable to them for travel purposes.
24. Digital Receipt App
Note all your transactions in this app and keep track of your hard-earned money to manage daily or monthly budget. You will also save on paper and unnecessary clutter to maintain.
25. Mall Navigation App
Help customers to navigate in your shopping mall with a detailed map through this app. It will increase customer engagement and be a time saver while going to desired stores, food courts, game zones, facilities, etc.
26. Supermarket Checkout App
This is akin to Amazon Go, a mobile app with self-service checkout facility. The app scans the products barcode which you pick for purchase and calculates the amount to be paid by you. At checkout the app makes the payment through integrated e-payment gateway. Can be used for all business segments.
27. Architecture & Design App
An augmented reality architecture & interior design app to enhance your shopping experience. Just click a photo and see how the design or piece of furniture would look at your place before buying.
28. Payment Reminder App
Never miss out on payment dates with this payment reminder app whether you are working or on leave. The app sends auto reminders for bill payment dates a day in advance and on same day too.
29. Delivery App
Get the best deals and choose the affordable pricing and services for sending your delivery packages locally or internationally. The app gives an exact outlay of delivery companies in your location. Get an updated list on prices based on package weight, size and type along with customer reviews and ratings.
30. Language Exchange App
Interested in learning a new language or meeting up with people sharing the same learning prowess. This language exchange app can get you in touch with study partners and teachers professing this language.
31. Social Dining App
Build up your social network with this social dining app. Find likeminded people interested to wine & dine. Receive invites and send invites and chill out with one another.
32. Taxi Management App
Drivers can monitor their cash transactions, track income & expenses, schedule repairs all through this taxi management app.
33. A Social Networking App for Businesses
Through this app businesses can build up their professional social network with allied business people and join hands to accomplish projects.
34. Public Transportation App
Helpful app for public transportation to timely alert bus, train, flight timings and monitor traffic snarls to bypass rush hour.
35. All-in-One Social Media App
This app will combine all the major social media sites like Facebook, Twitter, Instagram, Pinterest, etc. on one single platform. This will enable users to chat, post, like, share, comment and stay updated.
36. Wedding Planner App
One stop destination for all wedding related requirements - wedding planners, venues, bands, floral, catering, etc. with prices, ratings & reviews.
37. Marketplace for School Supplies
This app will help students to buy, sell, lend or borrow second-hand school supplies and save time and money.
38. Tax Management App
Calculate your tax and pay on time according to tax laws and your income criteria. Generate invoices for your staff too for TDS and other taxation requirements.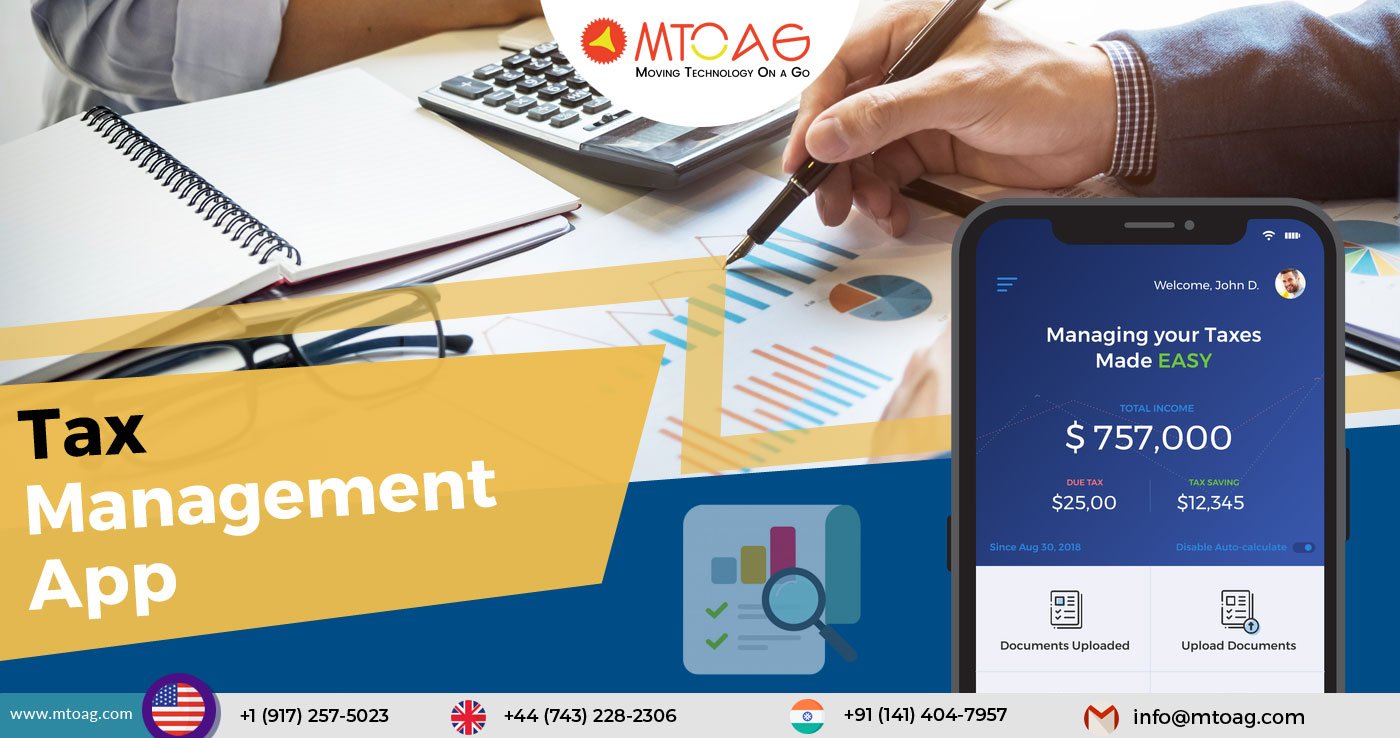 39. Local Travel App
Travel and tour places at your chosen destinations with recommendations of popular activities, sightseeing, food outlets from residents residing there.
40. Smart Cooking App
Many a times we end up before a wall on what to cook. Add the ingredients present in your kitchen in this app and get an instant recipe or cooking idea.
41. Smart Investment App
Make a well-informed investment for your future, based on this AI enabled smart investment app with updated market research analysis.
42. The Wish-list App
Create a wish-list for your future purchases or personal, business or career growth options. The app will guide you with short-term or long-term planning methods to best achieve it.
43. Startup Assistance App
This app will help start-ups and entrepreneurs to find investors, recruiting staff, searching clients or researching business ideas or FAQs.
44. Quick Cash App
Locate people in your area searching quick cash options and ready to do electrical, gardening, household work, car wash, etc.
45. Special Deal Tracking App
This app tracks deals and offers in stores you frequently visit and sends you notifications to benefit from such deals.
46. Budgeting App for Shopping
Grocery and other utilitarian items can be added into this budgeting app to monitor your usage and daily/weekly/monthly spending. You can feed the data of items used and remaining to get a proper analysis for future spending provisions.
47. Delivery Service App
Shoppers can create their shopping lists ranging from grocery, foods, apparels, etc. and locate delivery personnel/service for doorstep delivery.
48. Health & Fitness App
This app can check your exercise regimen, maintain logs and provide suggestions on required calorie intake to get shipshape.
49. Localized Church App
Through this church app, members can make donations, access prayer list, get sermon notes, check the calendar, etc.
50. Coupon Applier App
Shoppers can avail discounts on their shopping with coupon applier app that automatically applies at checkout for the shoppers benefit.
51. Event Planning & Invitation App
Plan your wedding/party/birthday events and send customized invites automatically with the relevant information to your chosen contacts.
52. Used Item Giveaway app
People can donate items that might be useless to them but useful to others like household goods, clothing, food, etc. The needy users can log on to this app and avail the donated goods.
53. Social Media Automation App
Automate your social media engagement on popular sites and increase your followers with regular updates and information. According to your interest, you can like, comment, follow, connect or direct message users you feel interested in.
Do you want to know more about the website development. Just visit Mtoag Technologies is in the business of mobile application development services since the last 11 years providing business robust solutions for web application development services. and get everything you need. We have a team of experts who is always ready to help you.