8 ways to protect your laptop from the threats of virus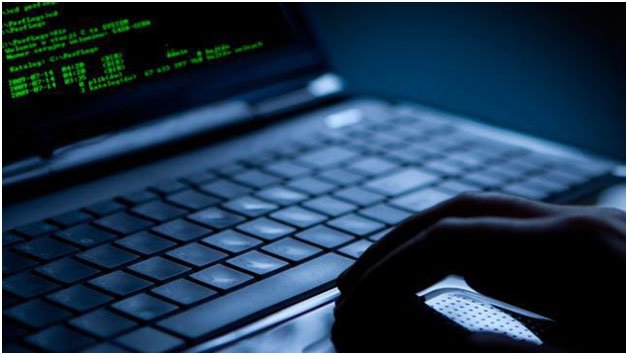 Security of one's belongings is the prime concern of every individual. Laptops, like all other devices, need adequate security. Laptops store all your vital data and information. Hence you cannot afford to ignore the security of your laptop/desktop.
The biggest threat to the security of your laptop is a virus. There are many ways in which you can protect your laptop from viruses. No single method of protection is enough. You should go for multiple ways to secure your laptop. Read on this laptop buying guide to know some of the methods you should adopt for the protection of your laptop.
1. Follow strong security settings
The first step you can take for protecting your laptop against the threat of viruses is to follow strong security settings. Pop-ups may contain unsafe codes. You should turn on the pop-up blocker to prevent such windows from appearing now and then.
2. Install antivirus software
Antivirus software is one of the best methods of protection for your laptop. Some antivirus software is available online for free. But they do not provide strong protection. For better security features, you should buy one for your laptop. Advanced antivirus software does not provide security for your system files. It also offers identity theft and email protection. You should also keep your antivirus software updated by installing the latest updates provided by the software manufacturer.
3. Use complex passwords
You should always use strong and difficult passwords for your laptop. if you are looking computer repair firm then you can contact zoorepairs they are best in computer repair they help to protect your pc. Passwords that are long and combine alphabets, numbers and special characters are difficult to hack. This can serve as a good method of defence for your laptop.
4. Use firewall
A firewall is a network security system. It monitors all incoming and outgoing network traffic. It can help you a lot in keeping any virus away from your laptop. It acts as a barrier between your laptop and any unauthorized programs. You can use Windows Firewall or any other firewall app. It not only prevents a virus from attacking your laptop but also blocks them. You should always keep the firewall turned on to be on the safe side.
5. Ignore unfamiliar email messages and attachments
Unfamiliar emails are a threat to the security of your laptop. Many email messages contain attachments that carry a virus along with them. It is always better not to open emails from unknown senders because the virus may spread as soon as you open the email.
6. Keep SmartScreen Filter turned on
SmartScreen Filter is very helpful in protecting your laptop from viruses and malware. If a website or app is unsafe for your laptop, the SmartScreen Filter immediately warns you. So you should always keep it turned on. Whenever a malicious app tries to download anything on your system, the SmartScreen Filter sends a prompt. You should always follow notifications from SmartScreen Filter to avoid malicious unrecognized apps.
7. Go for anti-malware software
Malware is software designed to cause damage to a computer system. Anti-malware software checks your laptop for spyware, malware and viruses. If you install anti-malware software and keep it updated, it can help you protect your laptop.
8. Install Windows updates
If you are using a laptop with MS Windows as the operating software, you should follow the Windows security updates. Microsoft keeps providing security updates from time to time. You should install the latest security updates to protect your laptop.
Now that you know so many ways in which you can protect your laptop against the threats of viruses and malware, you can go ahead and secure your laptop. If you are thinking of buying a new laptop, here is a list of the top 10 laptops under 30000 available in India.
List of top 10 laptops under 30000 that you can consider buying
Acer Aspire E5-575
Lenovo Ideapad 130
Dell Vostro 15 3581
Lenovo Chromebook 100e
Dell Inspiron 14 3481
HP 15-da0389TU
Asus VivoBook
HP 15q-dy0007au
HP 15-db 1069au
Lenovo Ideapad S145
Different brands provide different specifications in their laptops in the various price ranges. There are many HP laptops for students available in the markets that are worth their price. Students and other users can consider them before buying one. Once you are being done with making a purchase, it is important to follow the basic methods of protecting your laptop against all viruses. With the systematic approach we offer you customized mobile app development solutions and are extremely passionate about its sound design, web standards, usability & accessibility that not only improves the scalability of your web application but also facilitate the cross-platform promotion of services