Trusted By

650+ Happy Clients,

Including Fortune Companies


Easy Order
Our simple user interface will enable customers to browse the menu and order swiftly without any hassle.
Quick Delivery
Easily manage the logistics of order dispatch and delivery and provide efficient services to your customers.
Enjoy food
Get the finest restaurants in your city with a variety of cuisines enlisted on your application and let the customers enjoy.
Start Ordering Now
Grow your food delivery business using our application as it addresses all challenges faced in this sector.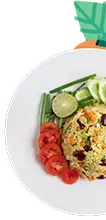 We

Keep

at The

Forefront

of Everything

We Do!
As a leading provider of mobile application development services, we work to enhance our technological prowess. Using the most cutting-edge technologies available, such as UI/UX, intelligent consultation, chatbots, Artificial Intelligence, and IoT , we provide human-centric mobile application solutions. Examine our fundamental technology with services for mobile development and have vast expertise.
Our adept

Website developers

deliver the best-fit

solutions

to your unique project

requirements
Core & Advanced Features of Swiggy Clone
Restaurant Mobile App
Search
This module helps the app users to search for various food outlets, restaurants, cafes, eateries, bars by locality and cuisine preferences. Through the search option, users can discover new food haunts and joints with a variety of choicest cuisines.
Order
After selecting the required food items, users can place their order by using the simple feature for food ordering with a few taps on their smartphones. When they are done with selection, they just need to continue to checkout and complete the order process.
Real-time Tracking of Driver
The real-time tracking feature in the Swiggy Clone app gives the user a perfect ease to track the delivery driver with exact location and route information. The user is also aware of the time involved between order and doorstep delivery of the food items.
Payment Gateway Integration
You can choose the best Payment Gateway Integration options to enable users to safely transact and pay via their debit/credit card. It is best to provide multiple payment options for user convenience with your app.
Ratings & Reviews
Users are an informed lot nowadays. Users prefer to check ratings and reviews of the restaurants, food quality and timely delivery service before ordering for food online.
Real-time Availability
This feature provides information on real-time availability of food items for ordering and also for table reservations at different restaurants through a few taps from the smartphone.
Registration & Login
The delivery driver can register and login to the Swiggy Clone mobile app through his social media networks such as Google+, Facebook, Twitter or Gmail accounts. By entering their profile details, drivers can register, submit their verifiable documents and login to the app.
Delivery Driver Profile
Delivery drivers need to maintain their complete profile information such as name, address, contact numbers, photograph, email address and other relevant information on the mobile app. Drivers should keep their profile updated for ready reference.
New Order Updates & Alerts
Whenever a new order is placed by a user, the online driver in the said vicinity will be promptly notified that a new order has been assigned to him through the push notification. The notification alert will signal a beep to the driver for a prompt action from him.
Manage Multiple Food Deliveries
Drivers can pick up multiple food orders for deliveries if the pick-up and drop-off locations are in near proximity to each other.
Delivery Route Map
The Swiggy Clone mobile app should be integrated with Google Maps to guide delivery drivers with the shortest possible and quick route for delivery of the food items to the user's location.
Route Optimization
When a clear deliver route is optimized for the drivers' benefit, food can be delivered in the fastest possible time to the users.
Profile Creation
Restaurant/Food Outlet owners can register and create their restaurant's profile through a few easy steps with the Swiggy Clone app. Restaurant address, complete food menu with updated price list, delivery details and contact numbers are needed for profile creation.
Order Management
This feature enables owners to efficiently manage orders through the app. Owner gets a detailed view of the orders pertaining to scheduled, ongoing, pickup and dispatched orders through the Swiggy Clone App.
Menu Management
Restaurants/Food Outlets can effect changes to the menu, food items and prices, chef's special dish of the day, but 1 get 1 free or minimum order amount dishes.
Manage Promos & Deals
Through the Swiggy Clone app restaurant owners can entice their users with discount offers and spot deals. Users also feel rewarded by ordering food from the food outlets that benefit them with good food and cash discount offers.
Real-time Delivery Tracking
Restaurants can keep an eye on the delivery drivers by the real-time delivery tracking module present in the Swiggy Clone app and check on the time taken for food delivery, route and real-time location of the driver
Push Notifications
Sound Alerts and beep notifications help in notifying the restaurant outlet about the new order placing, online payment received, status of received, in process and orders delivered, as well as other important notifications for maintaining the smooth operation of the food delivery chain between the users, restaurants & delivery drivers.
Managing the Restaurants/Food Outlets
The Admin is empowered to manage all the restaurants and food outlets within his vicinity by adding, removing or updating any food outlet from the given list. He can also check the food outlets active status and user ratings through the Swiggy Clone App.
Analyzing & Reporting
This feature helps the restaurant owners to get an informed picture about the real-time reports & daily accounts scenario that can help to identify the pain points, if any and harbor growth opportunities to further business reach.
Real-time Alerts & Updates
Real-time updates and push notifications are received whenever drivers or restaurants change or update their profile, food and price menu, timings and food availability.
Monitoring Performance of Drivers
The Swiggy Clone app is an efficient tool for monitoring the delivery drivers, food deliveries, ratings and reviews about them, wrong order delivery, cancelled orders or any other performance issue related to the delivery drivers for prompt action and bettering user experience.
Category Management
The admin can manage restaurants and food outlets and can segregate them in their respective categories according to restaurant type, cuisine offered, price menu, delivery options and discount offers & deals for developing business efficiency.
Managing Payments & Commissions
This feature helps the owners to individually set payment schedules and commission rates to be directly paid to each partner through the panel.
Highlighting Features
We bring forth a new vista of features in our Swiggy Clone mobile and web apps.
Real-Time Order Tracking
By using GPS location feature available in the app, the user can track their order status
Finding the Nearest Food Outlets
Users can search for the nearest outlets/restaurants/cafes according to their current location in the city
Create User Profile
Users can use this feature to create their profiles through the web dashboard or the mobile app.
History
Users can check their order and payment history in this module.
Add to Cart
The selected food items can be searched from the restaurant's menu and added to the cart.
Multiple Access for Booking Food
Food can be ordered through direct websites or through iPhone/Android apps from users' smartphones.
Want to Hire

Website developers

for your Project ?
Bug Support
We are with you all the way and provide you with robust bug support as and when required.
Fully Customizable
The Swiggy Clone App Script is adaptable enough to meet with the specific needs of our clientele.
Open Source Database
We use an Open Source Database to manage the functionality for our Swiggy Clone app.
Linux Server Installation
Since we use Open Source solutions, we also have community support for the Swiggy Clone app. The web panels will work effortlessly in open source Linux Servers.
Payments
The coding scripts support integration with all International Payment Gateways & APIs. The app is also supportive for easy installations of new payment gateways depending on your business requirements.
Technical Support
One Year free technical support is extended to technical as well as non-technical owners till the Swiggy Clone app is successfully launched and fully functional.
Simple Working Process
Follow the given easy steps
01
Search Restaurants
Search the nearest restaurant in your area according to your location and food taste.
02
Add Food
Browse the menu, add food to cart, checkout and pay online, or cash-on-delivery.
03
Assign Orders
The system will auto dispatch the order to the nearest drivers, who will accept the request and make a move.
04
Driver Arrives
Driver arrives at the restaurant, picks up the order and leaves for delivery.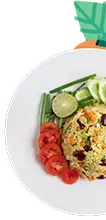 Technology stack

That we use
Our development teams only use modern and scalable technologies to deliver a mobile or web application the way you mean it.
Looking for

Other Services?
Explore our other related services to enhance the performance of your digital product.
Swiggy clone app
We are going to show to here full working video of swiggy clone app with all features. If you want to develop your own app like this then you can contact us.
On Demand Food Delivery App Development
The on-demand food ordering delivery app, is the one-shot probability to prove your potential! The on-demand food delivery app development processes have gained commendable appreciation from the user as they get to eat their favorite foods from their favorite restaurants without going out of their home.