Insurance Mobile App Development for IOS or Android
Hire App Developer to Create Insurance Mobile App
We provide multipurpose insurance mobile app development services for Insurance organizations, that offer greater experience through an intuitive, multi-platform freedom solution for their customers.
­Insurance Mobile App Development Services
In this modern era of world where all the communication takes place via mobile phone, insurance mobile app development was one of the biggest challenges that insurance companies were facing. However, with the insurance mobile app development, the solution makes it possible for the customer to collect all the details related with the life insurance policy. Have a quick simulation by easily applying through an app using smartphone or if registered a policy holder can simply check the details while on a go.
An insurance mobile app development can improve customer experience by bridging the gap between policyholders and insurers through fast response and easy access to information.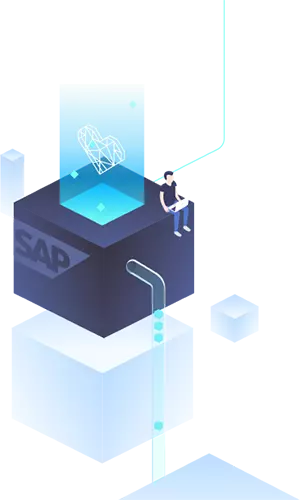 Insurance App Development Solutions
We attempt custom form Core Insurance software Projects from Design to completion, offering an intense customer relationship management system for the Insurance companies. We give benefits that deals with the whole operation from applying the life covered amount required for life insurance to paying the premium from an application.
Our Insurance Application Development Capabilities
The
Must-Need

Features of an Insurance

Depending on the business goal, an insurance application's functionality may differ. However, there are certain features that need to be there, no matter what the architecture. In case you have additional requirements, we'll help you in determining your MVP's must-need features-set.
Financial Records and Account Balance
Payment and NFC Integration
Security Protocols and Encryption
Wearable Devices Integration
Customer Experience & User interface Design
Biometric Verification
Wallet
We have specific
Insurance App

Development solutions for you

Depending on the business goal, the app's functionality may differ. However, there's a fixed list of features, no matter what the architecture. Additionally, we'll help you in determining your MVP's must-need features-set.
Insurance
Ease & security
Helping customers enroll policies within a minute with secure payment facility.
Manage policy holder data
Manage customer basic & vital information like profile, bank, insurance account information, etc.
Better interface
Allow better user interface in terms of checking outstanding balance, available credit, etc.
Integration with the existing system
We ensure with the clients that there are no data corruptions or leakage issues.
Our Mission
Emerging Solutions
Insurance Comparison Platforms
We create user-friendly platforms that help customers in comparing various insurance products so that they may purchase the optimum insurance plan for them based on their age, risk components and other parameters.
Predictive Analytics Software
This is one of the most popular emerging technologies used by insurance companies where they identify customer behaviour using smart data technology.
Payment Processing Software
We build advanced solutions for insurance companies to help them process and reconcile various online and offline payments such as debit/credit card transactions.
Apart from providing digital solutions for your customers, we also build digital tools for you that optimize your back-end work, increase the company's overall productivity and allow your business to reach its full potential.
Agent portals
We build web portals for insurance agents to help them keep track of their clients, leads, insurance policies, incentives, earnings. Our portals also keep them informed and educated with the right information.
Looking for Other Services?
Explore our other related services to enhance the performance of your digital product.
Insurance App Development Company
We Are Premier Health Insurance App Development Company Providing User Friendly Insurance App.
Introducing The Life Insurance App
This video gives you a process on how to login to Life online/Insurance portal through their website using login name and password.